SIP IT SHAKE IT SHOOT IT SIP IT SHAKE IT SHOOT IT
EXPLORE
SHOP JUMPING GOAT NOW
ORGANIC COFFEE, MIXED WITH 33% ALCOHOL
ADVENTURES AFTER DARK BECKON
LATE NIGHTS LAST LONGER
Our story begins in Ancient Ethiopia, with a goat herder named Kaldi. Legend has it that Kaldi's goats loved munching berries – the kind that inexplicably made them bounce about. Kaldi accidentally roasted the berries, and BANG, coffee was discovered. Fast forward a couple thousand years, where a professional drinker/visionary from Kiwi-land had a dream: to concoct a tasty elixir that would stick a firecracker up your nether regions. He set to work, experimenting with vodka and espresso from a $10 coffee machine. 40,0000 LATE NIGHTS MADE ACROSS 10 COUNTRIES WITH 2 BOTTLES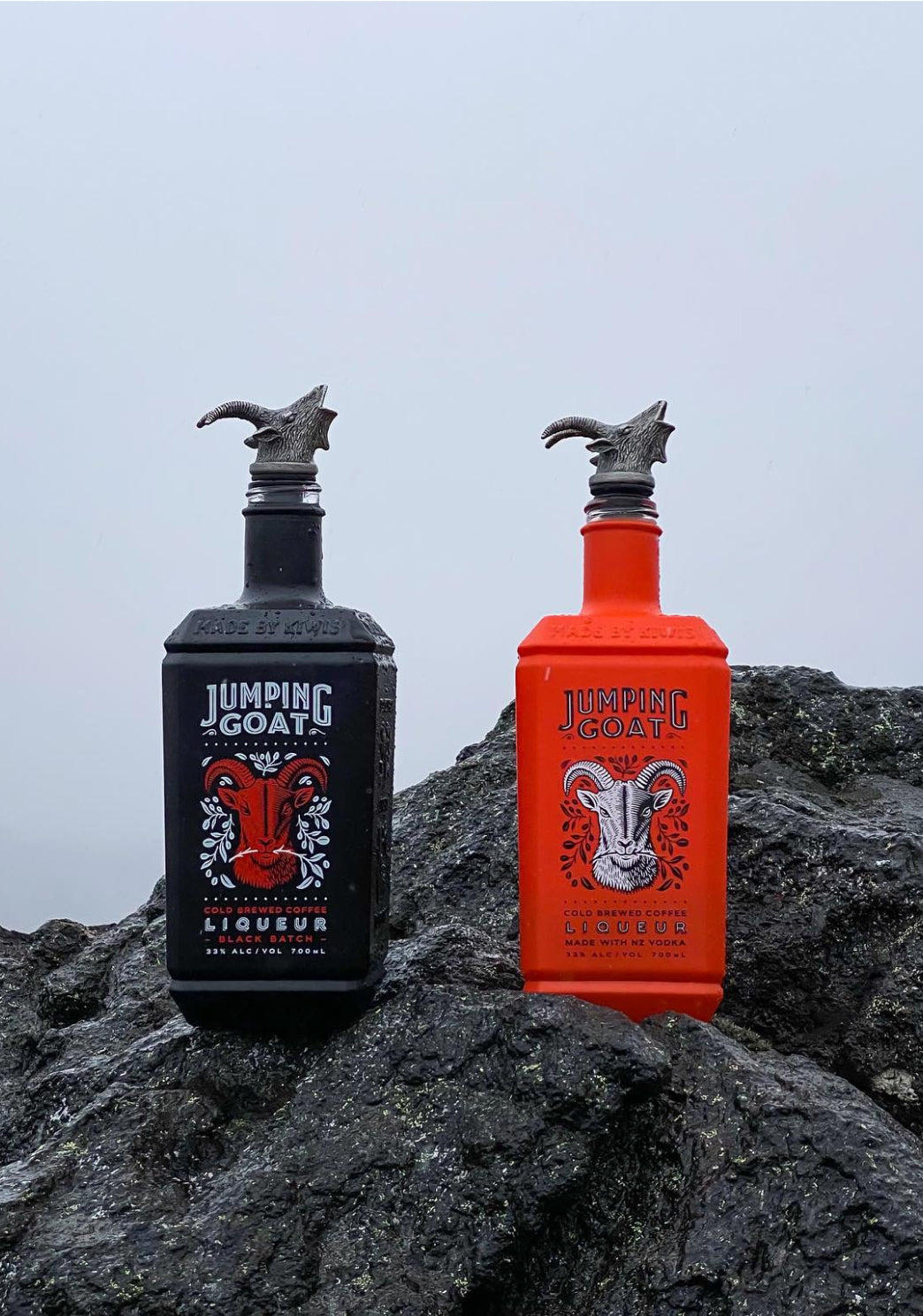 And that's how jumping Goat was born.
A refined, palate pleasing coffee liquor for shot takers and cocktail makers. Sip it in an espresso martini, an espresso cup, or shoot it. You will not prance. You will JUMP. You might even bleat and make the sign of the beast. Late nights last longer. Adventures after dark beckon.
FOR BLEATING GOOD TIMES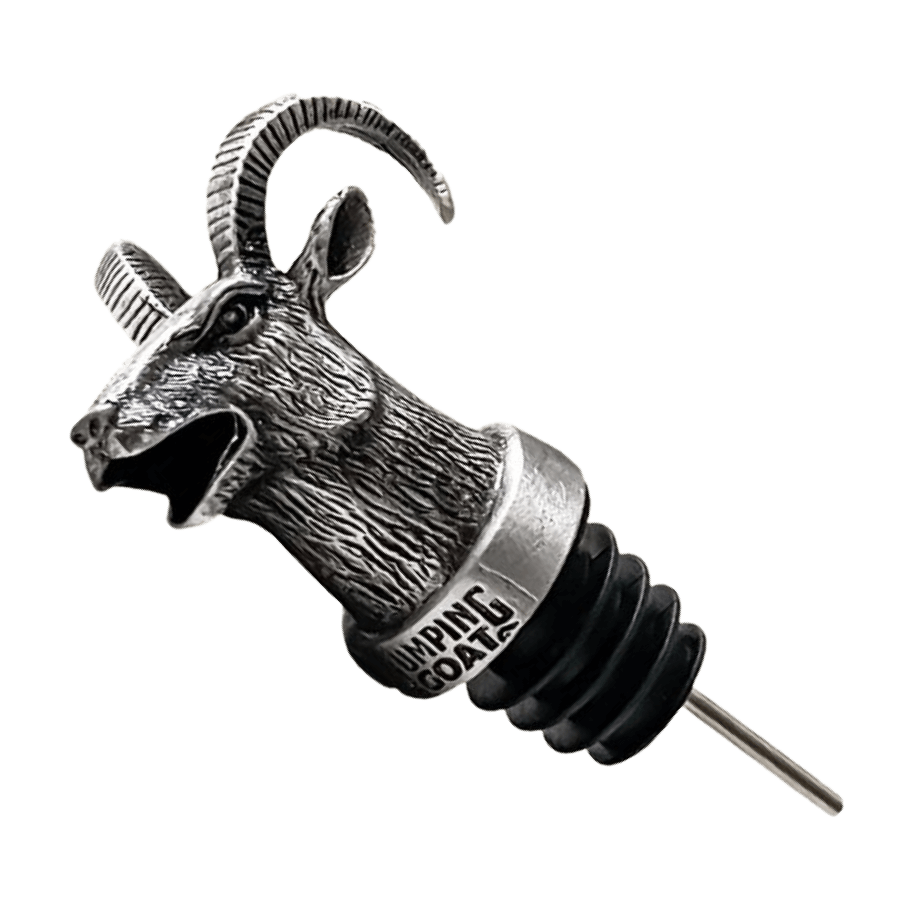 OUR GOAT HEAD POURER
Our pourers started out as a little fun, but turns out our customers jump for joy when our pourers are restocked. For the ultimate after dark adventure, buy or gift a goat head pourer with your next purchase.
SHOP NOW
GOAT HUNTING
WE'RE ALL OVER THE PLACE
Jumping Goat pops up all over the place. Click below to find more of our distributors.
FIND A SHOP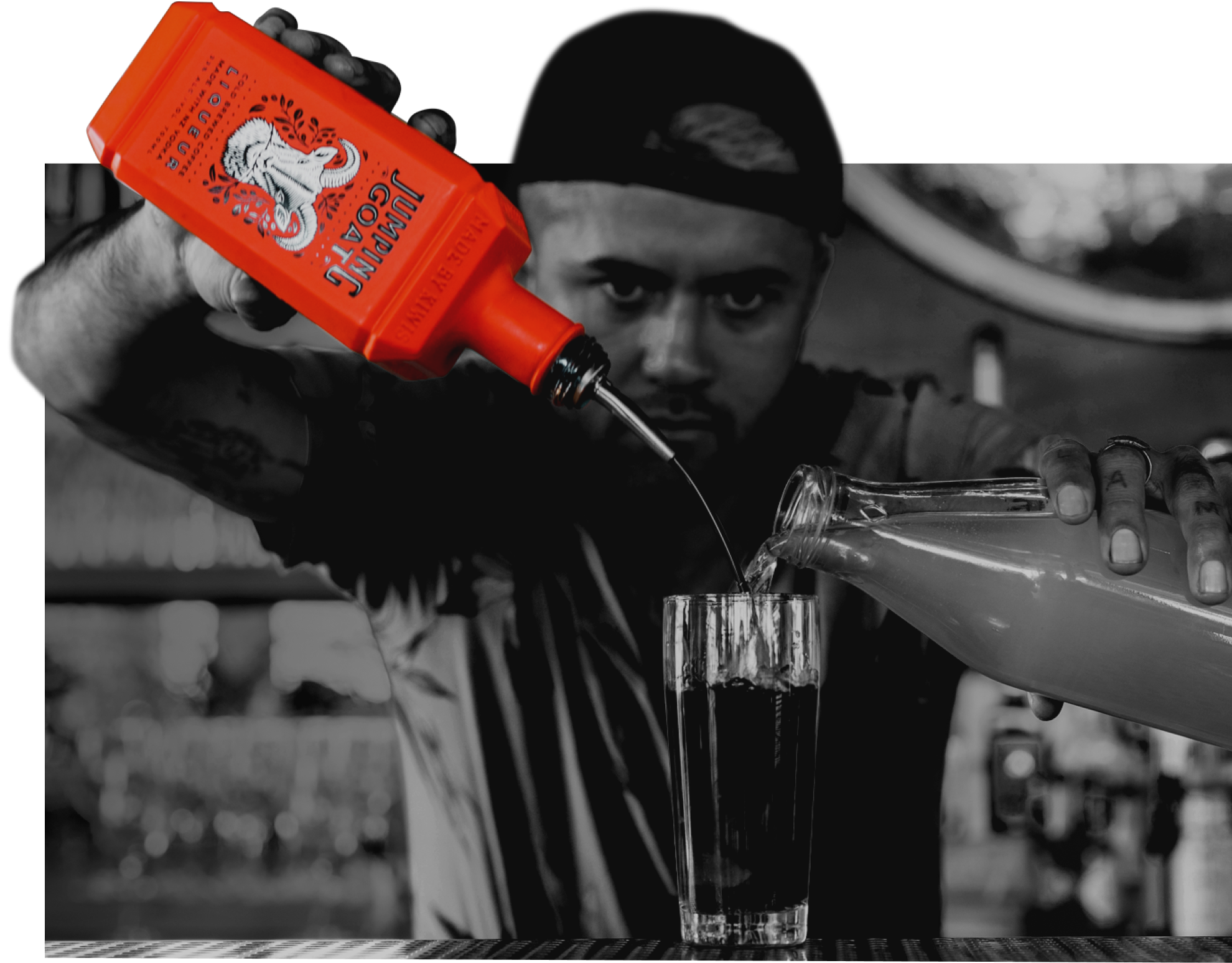 Enjoy
BE the most popular guest at your next party
Liquid error (sections/custom-feature-product line 34): product form must be given a product
Liquid error (sections/custom-feature-product line 34): product form must be given a product